Beautiful beast
Sinopsis:
Calli está maldecida por su belleza.
A pesar de que sabe que es cruel, Calli se compromete a acompañar a sus amigos a la Casa del Monstruo donde se rumorea que la bestia ruge a la luna cada puesta de sol. Cuando ella lo oye por primera vez, su corazón se retuerce por la angustia que escucha en el sonido.
Traspasando los límites de propiedad por su locura, Calli es forzada a mudarse en la Casa del Monstruo donde se hace amiga de la bestia. Usando el soborno ofrecido por el padre de él para ganar un poco de dinero desesperadamente necesario para el padre de ella, Calli acepta sus términos. Horrorizada pero atrapada por su circunstancia, Calli entra por las puertas de la gran casa para hacer frente a lo desconocido.
Alex está maldecido por su bestialidad.
Alex cree que Calli ha sobornado su entrada en su casa para echar un vistazo a la bestia de la Casa del Monstruo, y está decidido a odiarla. No está preparado cuando ella derriba las paredes duras de su alma con su amabilidad y buen humor.
Alex le permite a Calli entrar en su santuario interior, compartiendo con ella las partes más privadas de su corazón. Pero cuando descubre la verdad, ¿será su amor suficiente para convencerlo de sus verdaderos sentimientos, o lo perderá para siempre?
Red and the wolf
Sinopsis:
Un aumento repentino de violencia y la frecuencia de los ataques de lobos en el bosque circundante a Piera tiene a todos los residentes al límite.
Hace tres años, Rafe dejó su pequeño burgo de montaña en Piera, dejando atrás a Ruby Hood reparando su corazón roto. Lidiar con el miedo creado por el poderoso e inteligente lobo sería suficiente para cualquiera, pero ahora Ruby tiene que lidiar con más noticias desgarradoras… Rafe ha vuelto a casa.
El hermano de Rafe, Lowell, ha hecho amistad con Ruby en su ausencia. Es casi tan atractivo como Rafe, y casi tan encantador, pero el problema es que… él no es Rafe.
Rafe no tuvo más remedio que irse tres años antes, a pesar de compartir un beso desgarrador con Ruby su mejor amiga de toda la vida. Ahora, él está de vuelta… y está dispuesto a luchar por lo que quiere.
Snow white
Sinopsis:
La muerte del padre de Blancanieves la ha dejado a merced de su madrastra Katarina.
Katarina se preocupa por una cosa, y sólo una cosa: ella misma.
Vanidosa y arrogante, envía a Nieves en el bosque para ser asesinada. Nieves logra escapar y esconderse del asesino Hugo. Después de vagar durante días, perdida y hambrienta, se topa con Fableton, un pueblo encantado creado por Katarina para atrapar al príncipe Philip después de que él la rechazó.
Philip no ha podido dejar Fableton durante medio milenio. Blancanieves podría ser la persona de la que un hada habló que prometió que llegaría el día cuando una chica, pura de corazón, sería capaz de romper la maldición y liberar a los habitantes de Fableton.
Pero, ¿Philip está dispuesto a arriesgar la vida de Nieves para ganar su libertad? Nieves hace lo que nadie ha sido capaz de hacer antes: abandonar el pueblo encantado. Su única esperanza de ganar la libertad no sólo para los residentes de Fableton, sino para ella también, es derrotar a la malvada y poderosa Katarina.
The unmasking of cinderella
Sinopsis:
Amella Augustus ha vivido como sirviente personal de su madrastra Iona desde la muerte de su padre. La escuela es algo con lo que solo puede soñar. Es educada en casa con el fin de tener más tiempo para cumplir las órdenes de Iona.
En la sucia lavandería que Amella frecuenta conoce a la misteriosa y enigmática Dayla. Qué está haciendo en tal lugar la mujer con aspecto de supermodelo, es algo que Amella no puede imaginar. Un día después, tropieza con Char… literalmente. Amella queda sorprendida por el magnífico hombre encantador que se siente mal por hacerla derribar su ropa recién lavada.
Amella y Char entablan una amistad, pasan tiempo juntos, tanto en la lavandería como en la biblioteca, los únicos lugares en los que Amella puede escapar de Iona. Cuando él le pregunta si va a asistir al baile de máscaras por el cumpleaños de Jake Charmaine, ella sabe que es imposible.
Hasta que Dayla interviene. Ella proporciona a Amella el vestido, el peinado, y la máscara necesaria para asistir al baile. La mágica noche termina con Amella humillándose frente a Char. Por lo que huye, determinada a esconderse de él.
Justo cuando Amella comienza a creer que su felices para siempre la ha encontrado, Iona se abalanza y aparta a Amella lejos de Char, Dayla, y los sueños de felicidad. Ahora Amella debe hacerse cargo de su propio destino, y tomar una decisión que puede o bien darle la paz que ella anhelaba… o devolverla a la miseria que ha vivido durante tanto tiempo.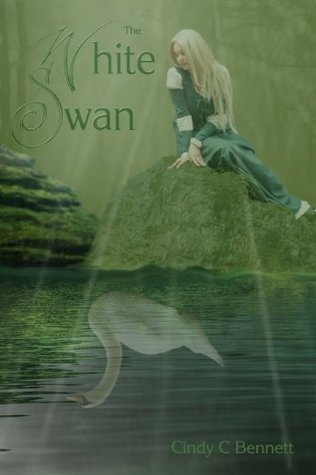 The white swan
Sinopsis:
Benno von Rothbart, un hechicero poderoso, ha transformado a Odette, su amiga de la infancia, en un cisne, celoso de su amor por Víctor.
Odette y Víctor se han amado el uno al otro durante toda sus vidas.
Víctor y Odette no son conscientes de los poderes y las manipulaciones de Benno próximos entre ellos y de esa forma gana a Odette para sí mismo. Cuando Benno usa sus poderes para transformar a Odette, ella se encuentra en una lucha por su libertad y por Victor.
El Cisne Blanco es una versión del clásico cuento de hadas Lago de los Cisnes.